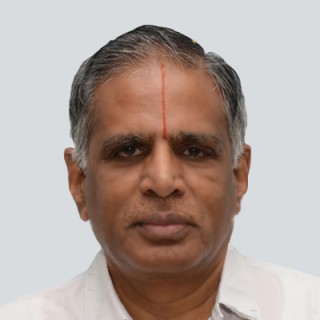 Education : Ph.D. (Purdue University)
Prof S Sadagopan was Director of IIITB from 1999 to 2021. He is a graduate of Madras University, India and Purdue University, USA. He taught for 25+ years at IIT Kanpur, IIM Bangalore, IIT Madras and IIITBangalore in addition to short teaching assignments at RUTGERS, USA and AIT, Bangkok. He has wide research interests that include Operations Research, Multi-criteria optimization Decision Theory, Simulation, Enterprise Computing, Programming Languages, Databases, Multimedia and e-Governance.
He has authored seven books, several book chapters and papers. He is also a Fellow of IEE (UK) and Computer Society of India. He is a Senior Member of IEEE, ACM and AIS.
Prof. Sadagopan consults widely across different industry segments (Auto, Manufacturing, Banking, IT and Social Sector) and lectures extensively at corporations, industry events and universities in North America, South America, Europe, Middle East, Asia, Australia and New Zealand on all aspects of IT.
He serves on the boards of Bharat Electronics, Neyveli Lignite Corporation and Indian Renewable Energy Agency and IIIT Bhubaneshwar, IIIT-Delhi and IBAB earlier he was also on the Board of Bank of India, NMDC, VisualSoft, Megasoft, Informatics and Shawman Software. Prof. Sadagopan is a Member of Karnataka Knowledge Commission, Chief Minister's Vision Group on IT, NASSCOM Regional Council and ISA Executive Council. He is the Chair of IEEE Computer Society, Bangalore Chapter and a Member of ACM India Council. Currently (till 2011). He is also a Member of WWW Conference Committee (W3CC).
He writes extensively for the popular press he is a featured Columnist for Times of India (the largest circulated English newspaper in the world).