Ideas Drive Innovation on Campus
Read the best of our initiatives and efforts that's making a difference
News & Events
All that's new and happening at IIITB
In A Nutshell
Numbers speak for our accomplishments year after year
20

No. of Startups being Incubated

1000+

Number of Publications

6000+

Total Number of Alumni

5,60,483

sq ft Total Built up Space
Academics
Preparing students for leadership and to make meaningful contributions to society in a fast changing world
Why Join
IIIT Bangalore?

Broad academic philosophy

Practice-oriented learning

Emphasis on research

Entrepreneurial support

Excellent peer group

Global exchange opportunity
Blog Posts
A reflection of the diverse mix of thinking minds on the campus
Mobile broadband subscriptions in India are expected to surpass voice-only 2G services very soon—4G LTE subscriptions account for 50% of mobile subscriptions. As per the recent Ericsson Mobility Report, 4G LT
View Detail
Technology has pervaded every aspect of our daily lives and things that were once in the realm of science fiction books have now become a reality. Not only has technology changed the way we live but also the
View Detail
Author: V. Sridhar, Professor, IIIT Bangalore and Kartik Raja, CEO of Phimetrics...
View Detail
Amazing Place To Be
'Learning by doing' is the essence of IIITB and drives this world class research-led institution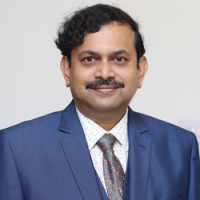 Prof. Debabrata Das
Director, IIIT Bangalore
The Place for Smart Enquiring Brains with a Zeal to Learn
IIITB focuses on the fundamentals of learning and kindles inquisitive minds into new areas by some of the finest faculty members who are deeply involved in world class teaching and state-of-art research in a conducive campus environment.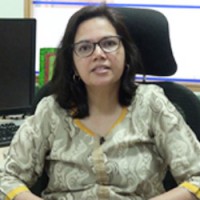 Prof. Jyotsna Bapat
Dean-Faculty
Zeal for Education & Research
Being a research focused institute of higher education, we are always looking for similarly minded colleagues who are passionate about education as well as research.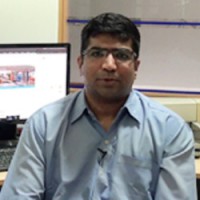 Prof. Srinath Srinivasa
Dean-R&D
As an institution of higher education, our research motto is to 'expand the pie' and create new opportunities and thought leadership and equip our students to face a fast-changing world.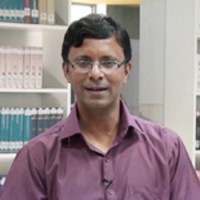 Prof. Chandrashekar Ramanathan
Dean-Academics
Academics at IIIT Bangalore
Academics at IIIT Bangalore aims to provide students with the right blend of foundational and advanced knowledge coupled with a strong emphasis on learning by doing. The philosophy of research-led-education is followed thus providing the students with access to a learning environment that is advanced, relevant, and exciting!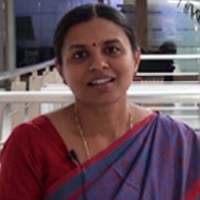 Prof. Meenakshi D souza
Faculty-In-Charge, Women's Cell
Gender Diversity at IIITB
Having high concern for gender equality and diversity, IIITB has a women's cell that conducts activities to create a healthy academic environment. It inculcates women safety and avoids crimes to a large extent.