Nikhila K N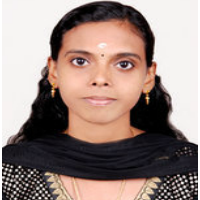 Degree Registered For: PhD
Supervisor : Sujit Kumar Chakrabarti
Date of Joining : August 2017
Research Interest : Formal Aspects of Software Engineering.
Biographical Sketch
Hailing from the cultural capital of Kerala, Nikhila K N, is a passionate researcher in the field of Program Analysis and Machine Learning. She is a person who strives for perfection with her innate capabilities of hard work, competitiveness, and perseverance. She treasures the value of friendship and keeps the spirit of teamwork.
She has done M Tech in Computer Science and Systems Engineering from Government Engineering college, Idukki, Kerala.
She manifests her artistic ideologies through paintings and caricatures.
Courses taken till now: Compiler Design, Machine Learning I, Theory of Computation, Reading Electives(2 no.s)
Publications